Akkas & Associates  is one of the leading  Turkish law firms with a long record of excellence and professional leadership in Istanbul, Turkey. Since its foundation in 1992, Akkas & Associates has been the choice of numerous clients in Turkey. Thanks to its nationally recognized litigation group and sophisticated business law practice, our firm is now one of the leading law firms in Istanbul, Turkey.
Akkas & Associates is a relatively young Turkish law firm, but one with an impressive and respected history. We began from the efforts and dreams of one lawyer, Selcuk Akkas, who was soon joined by his colleagues and associates. Together they and many other talented individuals built an organization around collaboration and mutual respect, and on absolute dedication to providing clients with value.
Top Tier Experience
The expertise and specialization of our attorneys and the forging of a team approach to problem solving enables us to address and meet your particular challenge with the application of the most appropriate talents and experience. We invite you to learn more about these practice areas; business & commercial law, criminal defense, foreign investment law, intellectual property law, litigation & trial practice, and tax law to meet our teams and attorneys who comprise them.
Our Turkish bankruptcy and debt recovery law attorneys have vigorously asserted creditor's claims in a wide range of cases involving such debtors as shipyards, bio-tech companies, real estate developments, and textile manufacturers. We have successfully represented not only secured creditors, but also lien holders and unsecured creditors. For example, Akkas & Associates attorneys have successfully marshaled the debtor's assets for the benefit of a lien creditor. Our bankruptcy attorneys have also represented numerous clients in cancelation actions in fraudulent conveyance actions.

Turkish Bankruptcy and Debt Recovery Law Proceedings
In addition to adversary proceedings, Akkas & Associates attorneys have also counseled clients on a wide range of insolvency-related issues, including the merits of different types of insolvency proceedings, how best to protect themselves when doing business with a financially troubled entity, and lender liability. We have also advised clients in connection with purchases of debtors' assets, tax issues arising from insolvency proceedings, and environmental issues related to acquisitions of debtors' assets.
Debt Recovery
Our debt recovery lawyers have substantial experience in providing efficient and useful advice to clients to assist them to recover money owing in Turkey. All debt needs to be scrutinized, assessed and an action plan started to ensure you are not working without appropriate reward.  Akkas & Associates lawyers in Turkey can assist you with implementing such an action plan.
Recover Your Hard-Earned Money
Many small businesses go under due to poor debt handling practices. Maintaining cash flow, ensuring your viability and ensuring money is coming in when due to you is why you are in business and how you stay in business.  It has never been more relevant for businesses to be completely aware of how debt can impact on their enterprise.  We only need to look at the TV and papers as to what is happening in the global economy to see the impact that debt has had on the world and the disastrous affect resulting to people's financial wellbeing.
Letter of Demand – The Starting Point
A letter of demand does not need to be a work of art.  It simply needs to get across the details of the amount being claimed with sufficient certainty that the person who receives it is in no doubt as to the amount and the details of the claim and where and when it is to be paid. If the debtor is a company, then a statutory demand, being a formal notice under the Execution and Bankruptcy Act.
Agreed Fees – No Surprises
As with all the services we provide, we provide estimates before we undertake any work which sets out how we charge for any particular matter and how much can be expected to be paid, and just as importantly, how much you can get back if you are ultimately successful in your action.
Turkish Business and Commercial Law
Akkas & Associates Turkish business and commercial lawyers represent the firm's business clients including corporations, limited liability companies, partnerships, and sole proprietorships with respect to all types and aspects of commercial transactions and business-related legal issues. Akkas & Associates lawyers have extensive experience in advising clients on formation of corporations, limited liability companies, partnerships, and joint ventures, in addition to the preparation of purchase order, warranty, and other commercial forms.
Akkas & Associates lawyers also regularly assist clients in complying with governmental regulatory requirements and in negotiating and drafting franchise agreements, equipment lease or purchase agreements, licensing and intellectual property agreements, supply agreements, sales representation agreements, management or services agreements, and requirement and output contracts. We also have significant experience in assisting, advising, and representing clients in commercial divorces and settlements, in structuring buy/sell arrangements among business owners, and in negotiating and drafting agreements to address management and control issues.

Akkas & Associates attorneys have the expertise to assist all types of companies, from start-ups to multinational conglomerates, in meeting their day-to-day commercial and business needs, including, but not limited to, sale of goods, commercial paper, and letter of credit or bulk transfer issues. Akkas & Associates prides itself on responding quickly to the needs of its clients to assist them in taking full advantage of business opportunities that may arise in their day-to-day operations.
Akkas & Associates' business and Commercial law attorneys work closely with the firm's litigation attorneys to provide support and expertise in commercial litigation. This ensures that all the needs of the firm's clients are met in a coordinated manner, whether those needs relate to business law, litigation, or both.
Company Formation in Turkey
Our Turkish company formation lawyers are prepared to assist you to  company formation in Turkey. Our company formation lawyers are experienced in LLC establishment, joint stock company, holding company, branch office, liasion office, and free trade zone company incorporation, and company management and governance. Our attorneys are experienced in formation and governance of;
in Turkey. We maintain a unsurpassed practice counseling and representing large and small companies and boards of directors regarding entity formation and corporate governance matters. We advise our public and private clients on all matters concerning formation of new entities from corporate formalities to tax issues.
We regularly advise clients with respect to the formation of companies. Our services with respect to company formation include advising and drafting documents in connection with the formation of corporations, limited liability companies, and liaison offices. We provide targeted advice with respect to both the choice of entity and Turkish laws under the entity is to be organized.
We also advise our company clients on a full range of new laws and related matters, as well as other corporate governance rules. Our clients range from small private companies with no internal legal staff to medium size companies with their own internal legal staff. For each of our clients we tailor our approach to that client's unique requirements.
Turkish  Criminal Law
Akkas & Associates criminal defense lawyers vigorously defend companies and their executives and directors against charges of criminal misconduct and related civil claims. Utilizing a talent base composed of former high-ranking prosecutors and long-time defense practitioners, we have delivered successful results through both the adversary process as well as through skillful negotiation. Our matters span varied industries and have involved concerns of criminal misconduct under antitrust, banking, environmental, false claims, healthcare, and securities laws, among others. With the support of of counsels, our criminal defense attorneys can defend clients nationally and internationally from our Istanbul Office.
Corporate Investigations
Our group quickly delivers the experience and resources necessary to perform complex and often time-pressured internal investigations that usually accompany any significant government investigation and related civil plaintiffs' litigation. Providing coordinated and consistent defenses to such "parallel proceedings" has been the hallmark of our practice for decades. We react quickly when there is an opportunity to understand the scope of any potential problems before they are discovered by potential governmental or civil plaintiff adversaries. Our group's ability to manage the competing pressures and restraints of a matter has been proven in numerous industries. Our knowledge of the criminal process and civil fraud litigation means that our investigations are conducted with eye toward both the potential benefits of a successful investigation as well as an awareness of the pitfalls inherent to such investigations.
Compliance Program Counseling
We also provide counsel in the development of compliance programs to minimize the risk of future criminal or civil problems. Our lawyers recognize the value of prevention or at least early detection of possible misconduct. Our lawyers are experienced with the importance of compliance programs and, more importantly, in persuading prosecutors to decline indictment. Toward that end, our lawyers assist management in developing effective compliance programs, carefully tailored to the client's industry and particular needs.
Turkish Family Law
We understand your needs when it comes to family law issues. We're dedicated to helping you make the right decisions, even during difficult and emotional circumstances. Our Turkish family law and divorce law attorneys give you sound legal advice based upon the law, our experience and the unique facts of your situation. Our firm's family lawyers are devoted exclusively to family law issues including contested divorce, uncontested divorce, alimony & compensation, child custody & support, recognition of foreign divorce decrees, and litigation.

Turkish Divorce Regulations
Turkey legally recognizes marriages executed in Turkey. A marriage is registered at a local Vital Statistics Office (Nufus Dairesi). In Turkey, all family records are recorded in the Vital Statistics office that was the original home to the family. Even if no one currently lives in that area, births, marriages, divorces, and other events are recorded in this one location.
In the event the marriage was executed in another country, the marriage may be registered through the nearest Turkish consulate. The Turkish Consulate will forward the documents to the office that handles that family record book.
To terminate a legal marriage it is required to obtain a divorce decree from a Turkish family court. Divorce proceedings are generally open to the public. However, at the request of either party, a judge may choose to preside over a closed or private court case. Judges may also take temporary measures for the protection of the parties, their property, and the welfare of their children.
When a divorce case is filed, a judge may decide on separation, if he or she determines there is a possibility of the parties reconciling. A period of 1-3 years can be given for separation before the final decision to grant a divorce is reached.
Following a divorce, the woman generally resumes the last name she had before the marriage. She may, however, continue to use her husband's last name if the judge approves this decision. The divorced woman may not legally remarry within 300 days following the date of the dissolution except in cases where court permission is obtained.
In divorce cases in Turkey, the court also rules on child custody issues. The court may compel non-custodial parents to contribute to each child's health and education expenses in proportion to the parent's economic status.
Chapter 2 of the Turkish Civil Code provides the following possible grounds for filing court cases for a divorce or separation in Turkey: 
Adultery, Maltreatment, threat to life, severe insult
Committing a crime which degrades the integrity or the prestige of the other party
Deserting home: If one of the parties leaves home and does not return for at least 6 months without showing a valid reason and also does not respond to the Judge's warnings, the deserted spouse may open a court case for a divorce. The party who has forced his/her spouse to leave home or who prevents the return of the spouse without any valid reason is also considered to have deserted his/her home.
Mental illness: If one of the parties has a mental problem which is confirmed by an official medical committee report that it cannot be treated, a court case for a divorce can easily be opened.
Incompatibility: Though this is the widest area of grounds for opening divorce cases, the Defendant has the right to reject a court case if the Plaintiff is found to be more at fault. If the judge, however, decides that the right of rejection is being exploited and that there is no benefit for the Defendant and the children in maintaining the marriage, a decision for divorce can be made.
If the marriage has lasted for at least one year and a joint application for divorce is made, or a court case filed by one spouse is accepted by the other spouse, the marriage is considered to be impaired. In such cases, the Judge listens to both sides and approves the agreement reached by the parties regarding the protection of the children and financial affairs. The Judge has the authority to make any changes on the arrangements. If both parties consent to these changes, the divorce decision is given.
If three years have elapsed from the date a divorce case is rejected and living together has not been established, the marriage is considered to be impaired and a divorce decision is given upon application to the court by either spouse.
If you live outside of Turkey, and are looking for a family law attorney to assist you with divorce, child custody or child visitation, and child support issues, give us a call. We work regularly with clients who live in abroad but have children or divorce matters in Turkey. We understand the frustration that a long distance legal battle can cause and will do all we can to limit your travel expenses and win your case.
Turkish Health & Malpractice Law
Health law malpractice law governs the liability of doctors and other providers when they cause harm to a patient by rendering their services in a negligent manner. Turkey has its own laws and procedures to handle these specialized personal injury cases. But in general terms, a doctor will be held liable if his or her conduct fails to meet the "standard of care" provided by other doctors under similar circumstances.
Errors that qualify as medical malpractice will typically fall into one of several categories. These include a failure or delay in diagnosing a patient's condition, misreading X-rays, prescribing the wrong pharmaceuticals, failing to warn a patient of the risks or side effects of a procedure, performing services without the patient's informed consent, and making a mistake during surgery or childbirth.

We are Turkish Health Law Malpractice Lawyers in Turkey
When doctors act carelessly, the results can be catastrophic for the patient. It is not surprising, then, that damage awards in medical malpractice cases are among the largest of all personal injury cases. Damages may include medical expenses, physical pain and suffering, emotional distress, lost wages, decreases in earning potential, punitive damages, as well as compensation for partial or complete impairment, disfigurement, and death.
Expert witnesses play a unique role in medical malpractice lawsuits. Many of the issues debated in these cases, such as whether a surgery was performed correctly, are too complex for judges and juries to understand on their own. This means other doctors must be called upon to study the case, render an opinion, and explain their findings. For the injured patient, the expense of hiring an expert significantly increases the cost of bringing the claim.
A number of public policy groups and elected officials oppose large damage awards in medical malpractice suits. Referred to as tort reform, this effort aims to pass legislation making it more difficult for injured people to file lawsuits, and to cap the amount of damages they can recover once they win. Proponents argue that tort reform will reduce the cost of health care, but the data is inconclusive, and the issue remains highly contentious.
We will get Compensation for Your Suffering
The first step in pursuing a medical malpractice case is to retain an expert attorney in malpractice law suits. Unlike some other areas of the law, self-representation in these cases is not feasible. In fact, due to the financial resources and litigation expertise required, most attorneys do not accept medical malpractice cases. Plaintiffs should seek out a reputable law firm that specializes in medical malpractice.
The attorney will begin by conducting an in-depth evaluation of the factual circumstances surrounding the incident. Hospital records and other evidence will be gathered, During the entire process, the plaintiff's attorney must comply with a variety of procedural requirements. A single misstep can result in the case being dismissed. These requirements include a statute of limitations, which is a strict deadline for filing the lawsuit.
Patients trust doctors to perform their duties with care. However, when preventable accidents occur during the course of medical treatment, injured patients and their families often encounter insurance companies that want to deny compensation, or pay far less than they should. If medical malpractice is suspected, the best way to protect a patient's rights is to contact a qualified attorney.
Turkish Citizenship with Invest Law
Turkey has slashed the financial and investment criteria for foreigners to become Turkish citizens. According to new regulations, foreigners can become Turkish citizens, if they own property worth 250,000 US Dollars for three years. Foreigners purchased 4.6 billion US Dollars worth of properties last year, with a large proportion of them from Iraq, Saudi Arabia, Kuwait and Russia, according to official data.
Turkish Citizenship Lawyers in Istanbul
Turkish Citizenship Law's Article 12 allows foreign investors to acquire Turkish citizenship in exceptional terms; with 18.09.2018 dated 106 numbered Presidential Decree, amendatory new arrangements have been made regarding the amounts mentioned in the Article 20 of the Regulation on the Implementation of the afore mentioned Law.
Within this scope, the foreign investors;
Who make fixed capital investment at least 500.000 US Dollars or equivalent foreign currency or equivalent of Turkish Lira and for whom certificate of conformity is issued by the Ministry of Industry and Technology,
Who purchase the immovable property at least 250.000 US Dollars equivalent foreign currency or equivalent of Turkish Lira and attached annotation at land registration not to sell this property for three years and for whom a certificate of conformity is issued by the Ministry of Environment and Urbanization,
Who employ at least 50 employees and for whom a certificate of conformity is issued by the Ministry of Family, Labor and Social Services,
Who invest at least 500.000 US Dollars or its equivalent foreign currency or equivalent of Turkish Lira and make commitment to hold the amount of deposits for three years at banks operating in Turkey and for whom a certificate of conformity is issued by the Banking Regulation and Supervision Agency,
Who purchase public barrowing instruments at least 500.000 Us Dollars equivalent foreign currency or equivalent of Turkish Lira and make commitment to hold these instruments for three years for three years and for whom certificate of conformity is issued by the Ministry of Treasury and Finance,
Who purchase a real estate investment fund participation share or venture capital investment fund participation amount of at least 500.000 US Dollars or equivalent foreign currency or equivalent of Turkish Lira and make commitment to hold these participation shares for three years and for whom a certificate of conformity is issued by the Capital Market Board,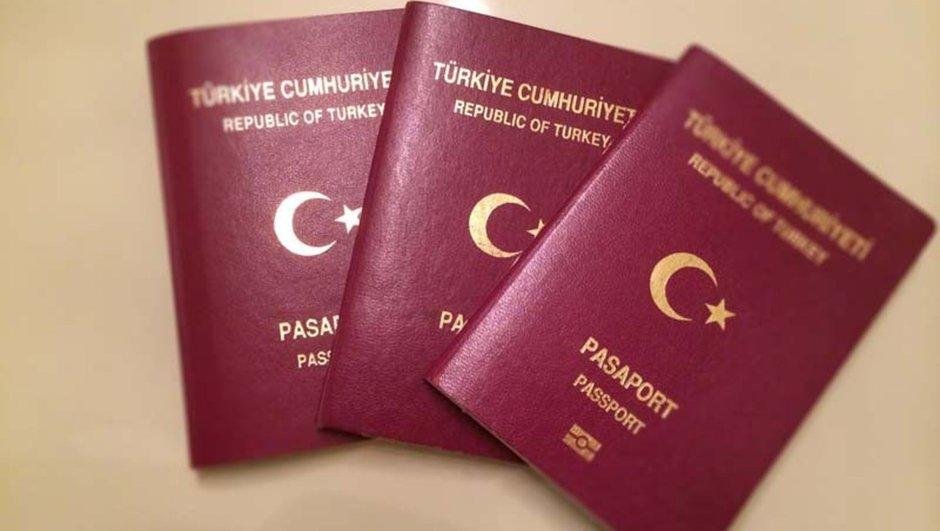 Turkish Citizenship with Investment Services
We do perform legal services for property purchase and management for foreign clients. Our services include preparation, legal help and representation regarding the sale or purchase of a real estate property in Turkey.
An English-speaking attorney will prepare your purchase and sale agreement to buy or sell an off-plan or second-hand house or apartment in Turkey. Our lawyer will advise you of any potential pitfalls, recommend specific changes that would benefit you, discuss or negotiate these concerns and changes with the other party, and accompany you to the Title Deed Office to close the transaction.
What is included? Our lawyers will:
Discuss Client concerns and issues with Client.
Draft or review the offer, purchase contract.
Discuss or negotiate the offer or contract with the Developer or the Developer's lawyer.
Prepare up to two sets of revisions or responses to counteroffers, if necessary.
Review the information provided by the developer (if the property is off-plan).
Check whether the house is free of charges and/or rented out (if the property is a second-hand home).
Check whether the Real Estate Tax payments are in good standing.
Check the local Municipality whether the Developer has all necessary licenses.
Accompany you to the Title Deed Office in order to sign the purchase and sale deed.
Change the property title in the Cadastral office.
Process Client stamp duty tax on your behalf.
Additional Services for citizenship:
Getting the Client's passport translated and notarized.
Applying for the Turkish Tax Id Number.
Assistance for opening a bank account in Turkey.
Additionally, we have extensive experience on resident permit and immigration & citizenship services for foreign citizens.
Nowadays, there is huge demand for Turkish citizenship via the route of the USD 250,000 property investment law. Our attorneys will help from real estate purchase until you get Turkish citizenship.
Turkish Immigration Law
Our Turkish immigration lawyers are prepared to handle work and resident permit applications. Our Turkish citizenship lawyers also represent our clients in other immigration law issues including; extending resident and work permits, application for Turkish citizenship, filing a law suit to cancel any objections.
Given its complexity and frequent modifications, immigration law represents one of the biggest commercial and regulatory obstacles to the employment of key foreign personnel in Turkey. Our firm has the "client-centric" focus, depth and breadth of expertise in the immigration sub-specialties that businesses require.
We work diligently to ensure that our clients maintain a solid understanding of the immigration laws that directly impact their organizations. We help our clients customize their immigration processes into meaningful methods for attracting global talent. Our combined client response practices and technology produce case feedback which is both timely and continuing.
Our ability to provide a broad array of immigration-related legal services such as audits, compliance, tax, business formation, employment law, and "white-collar/government-enforcement" defense services has proven valuable to clients of all sizes. Our foreign language capabilities and experience living and working abroad allow us to comfortably serve our clients in any corner of the world.
Turkish Immigration Law Services
We have the ability to tackle the full spectrum of immigration matters, including:
Work and resident permit applications
Extending resident and work permit
Application for Turkish citizenship
Develop Client Immigration Compliance Programs
Counsel Clients on Immigration Issues Resulting from Mergers and Other Business Transactions
Defend Against Claims of Unlawful Immigration Practices
Conduct Immigration Due Diligence In Connection with Business Transactions
Conduct Audits of Client Immigration Documentation
Prepare Immigration Documentation
Represent Clients in Naturalization Cases
Turkish Labor & Employment Law
Akkas & Associates represents clients across the spectrum of labor and employment matters, including allegations of wrongful termination, employment discrimination and noncompetition violations. We also have extensive experience in matters arising in representation proceedings, collective bargaining negotiations, arbitrations, litigation in labor courts.
For over the past two decades, Akkas & Associates has regularly been engaged in various employment law disputes. We have represented various companies in defending employment related matters. Akkas & Associates lawyers have experience in all aspects of Turkish labour laws. We represent employers in dealing with unions in collective bargaining and arbitration, and in defense of unfair labor practice charges. Akkas & Associates lawyers also have experience representing employers in union organizing campaigns, elections, and representation proceedings.
Akkas & Associates lawyers are also experienced in all aspects of Turkish Labour & Employment law. We draft policies and employee handbooks and conduct training for management and for entire workforces in the areas of discrimination and sexual harassment. Akkas & Associates attorneys have successfully represented employers in proceedings before agencies having jurisdiction over discrimination cases in Turkey.
Akkas & Associates lawyers have assisted clients with reductions in force and structuring voluntary separation packages. Akkas & Associates also has experience in negotiating and drafting individual employment agreements, separation agreements, and non-compete agreements.
Akkas & Associates attorneys frequently provide lectures to human resource professionals and attorneys on a wide range of subjects related to the employment relationship. Perhaps most important, Our lawyers provide their clients with day-to-day counseling. In so doing, we assist employers in maintaining compliance with applicable laws and avoiding litigation by dealing with employees effectively and fairly within the bounds of the law.
Our attorneys also provide assistance on issues relating to our firm's general corporate representations. We ranked in the top tier for labor law 2017. Our attorneys frequently speak on numerous topics related to labor and employment. We also publish numerous articles regarding labor and employment law.
Turkish Real Estate Law
Akkas & Associates Law Firm's real estate law attorneys aggressively represents individuals, family-owned businesses, and corporations in all aspects of real estate law, including buying, developing, leasing, financing and selling real estate in Turkey. Akkas & Associates attorneys have represented buyers, sellers, landlords, tenants and lenders. We have also represented numerous developers on a wide range of development projects, including cluster homes, residential subdivisions, industrial facilities and parks, multi-tenant office buildings, shopping facilities, hotels. Akkas & Associates advises clients on all aspects of their projects, including the determination of the development vehicle to use, the initial assembly of the property, obtaining local, state approvals for permits and zoning, construction of the project, and ultimate sale or lease of the development. Throughout each of these stages, Akkas & Associates attorneys assist clients in obtaining and analyzing environmental site assessments and in working with consultants, lenders and governmental authorities in related environmental matters. We also assist in workouts on behalf of owners and lenders.
Our firm's Real Estate attorneys have significant experience in negotiating and drafting construction and land acquisition contracts, as well as handling land use and zoning matters, and right of way and other property acquisitions in Turkey.
Turkish Intellectual Property Law
Our Turkish intellectual property lawyers help clients obtain, protect and enforce intellectual property rights; patents, trademarks, design patents, and copyrights in Turkey. Our Turkish intellectual property lawyers also represent our clients in other IP law issues including; IP counseling, patent transactions, licensing, assignment, franchising, patent due diligence, patent infringement analysis, IP litigation including infringement, dilution cases, and counterfeiting. Our attorneys also represent our clients before Turkish Patent and Trademark Office for patent, trademark, design patent law, and utility model applications, appeals and oppositions as well.
Akkas & Associates IP Law Firm has assembled an experienced group of attorneys to help clients obtain, protect and enforce intellectual property rights in Turkey, as well as maximize intellectual property through various business transactions. Our clients range from Fortune 500 companies to emerging companies to individuals. More specifically, the firm's IP attorneys regularly counsel clients about patents, trademarks, copyrights, and trade secrets; practice before government agencies to secure those rights; render patentability and patent, trademark, and copyright infringement opinions; litigate to protect intellectual property; handle arbitration, mediation, and other litigation alternatives; and negotiate licenses and similar business transactions to maximize the value of such property.

Turkish Intellectual Property Law Services
The skills and backgrounds of Akkas & Associates intellectual property attorneys are particularly well suited to aid clients in IP law practice area. Our IP attorneys are licensed to practice before the Turkish Patent and Trademark Office and European Patent Office. Their technical expertise is balanced with considerable litigation and business experience. Akkas & Associates IP lawyers are experienced in intellectual property disputes, including all aspects of patent, trademark, trade secret, and copyright cases in Turkish Courts, arbitrations and mediations, representing both the intellectual property owner and the accused infringer.
An invaluable tool for many intellectual property owners, particularly those with large IP portfolios, is an audit of its intellectual property assets. We conduct IP audits to help our clients develop the most cost effective strategy for commercializing their intellectual property, guide research and development efforts to focus on core competencies and technology, maximize return on investment, and minimize unwanted, unproductive legal disputes.
Reach us for Turkish Lawyers
Since its foundation in 1992, Akkas & Associates Turkish Law Firm has been the choice of numerous clients in Istanbul, Turkey. Thanks to its nationally recognized practice, our firm is now one of the leading Turkish law firms in Istanbul, Turkey. You may reach our Turkish lawyers through our Contact page.